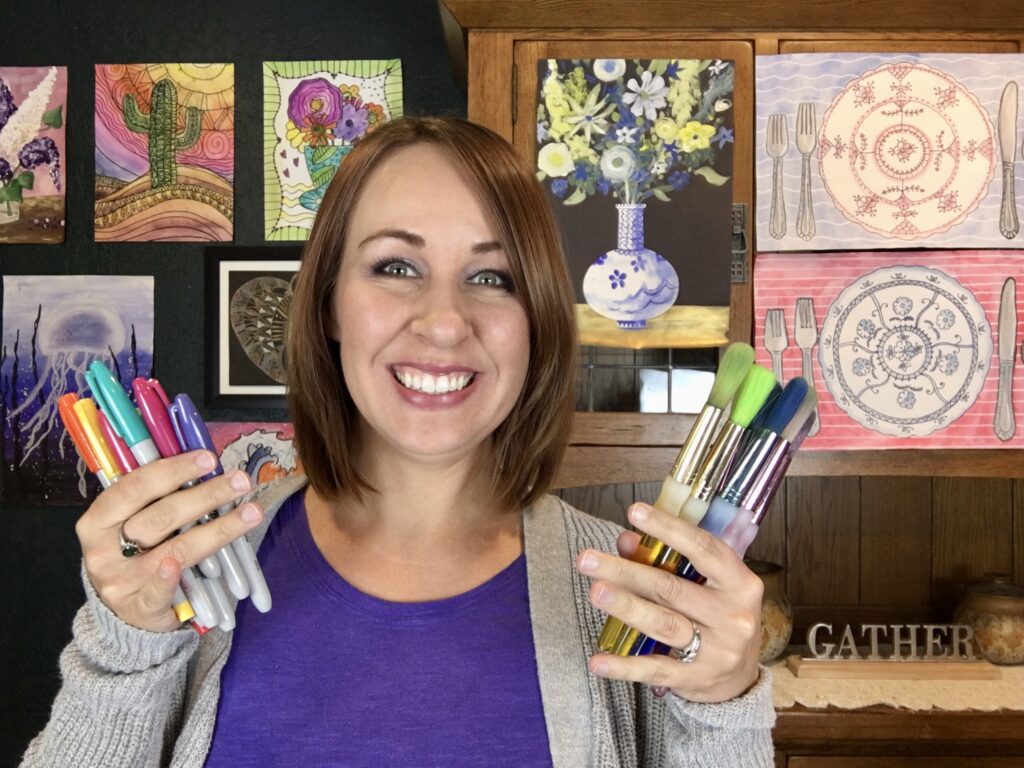 Hi, I'm Amber Heading, Owner and Teacher at The Doodle Place! I run art classes for kids at my home-based studio in Central Point, Oregon. My students consist of After-Schoolers, mostly from Richardson Elementary (my house is a few doors down from the exit behind the school's field), Logos Charter students (I am an approved vendor so parents can pay using their credits), and homeschoolers. I occasionally do special classes for 18 months – PreK (Mommy and Me style classes). I occasionally hire additional teachers and assistants when needed, all background-checked and well known by me.
I studied fine art for several years at a small private atelier here in Southern Oregon and have continued my training through various means ever since (college classes and paid training.)
My goal is to pass on the knowledge and skills needed for making great art to young artists who would otherwise get frustrated, lose their confidence and quit. I feel our community needs more art at every level, most of all opportunities for Southern Oregon kids to have more access and exposure to art and the art-making process. I am here to help fill that void. I hope to see you soon!